---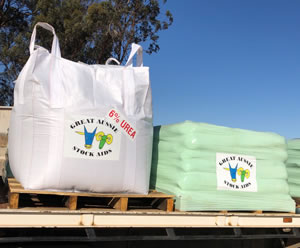 More about our products
Stocklick that's Effective & Affordable
Great Aussie Stock Aids has been making a quality stocklick for sheep and cattle since 1979. Our company is WA owned and operated, and our products are sold throughout the state.
Our philosophy is simple: we provide farmers with an honest, effective and affordable product when they need it the most.
Great Aussie Stock Aids produce two primary products: Original Mix and Original Mix + 6% Urea. We also produce custom mixes. Please click here for more information.
Product Reviews - Original Mix
"A good, honest product"
Kevin Bell BVSc (hons) PhD Professor of Animal Production Systems, School of Veterinary and Biomedical Sciences, Murdoch University
"Great Aussie Stock Aids has provided us with results, time and time again. It is a supplement that is not only affordable, but of a superior quality. We believe it promotes the health of our stud sheep as well as our large commercial flock."
Craig Dewar, Woodyarrup Merino stud
---
Stocklick for Healthy Livestock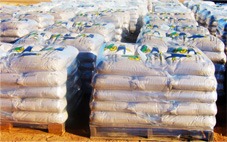 Great Aussie Stock Aids is an ideal stocklick option to improve health and condition in sheep and cattle. Our products are multi-use, but are commonly used to finish off lambs, encourage stock to eat dry feed and support lambing ewes.
Without supplementation on dry feed, animal health may decline as feed quality declines. Supplementation stimulates the digestive system of cattle and sheep, and not only encourages the animal to eat more dry feed and stubbles, but better utilises that feed.
Please refer to the following link by Industry & Investment NSW, for further reading.